New Patients at Life in Balance Wellness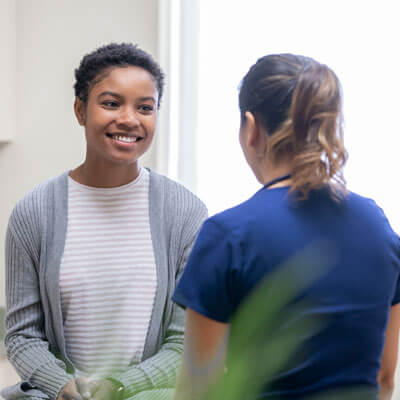 When you walk into our practice, expect to be greeted warmly and with a smile. We want you to feel safe and comfortable in this space. Your time is valuable; please complete the online forms prior to your appointment.
The Initial Consultation
During your first consultation, Dr. Chris will review your medical history and obtain any additional information necessary. He'll answer your questions and concerns, discuss your issue in depth, and what your health goals are.
If you decide to continue, the next step is a detailed physical examination and any other tests. Dr. Chris will decide whether X-rays are advisable during the visit. This appointment will be about 45 minutes.
After all your information has been compiled, the doctor will determine what the issues are and how to treat them.
When You Return
Your next visit will be the report of findings. We try to schedule this as soon as possible, so we can start helping you feel better. Dr. Chris reviews your test results with you, including X-rays, if any. You'll map out a plan of care together, and go over his recommendations. Once this is done, you'll receive your first adjustment. Please allow 30 minutes for this visit.
Finances
At Life in Balance Wellness, we want you to achieve your health goals and will work with you to make that happen. Please call the office with any questions regarding insurance or payment.
We have affordable cash plans and accept Medicare. We also participate with Care Credit; major credit cards and HSA accounts are accepted.
Questions? We Have Answers!
Still not sure if chiropractic is right for you? Reach out to us with any questions or concerns, and we'll do our best to answer them. Contact our Travelers Rest practice today at (864) 610-0177.
CONTACT US >

New Patients at Life in Balance Wellness | (864) 610-0177