Massage Therapy at Life in Balance Wellness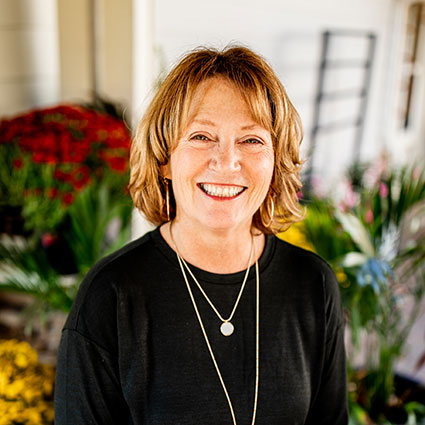 Many people don't think of massage as a medical treatment. Instead, it's often viewed as a luxurious spa service, perhaps on the level of a facial. Therapeutic massage is much more than that, and people are often surprised to discover all the possible benefits.
Dinah Kowalik has been a licensed massage therapist since 1995. Over the years, she has studied many types of massage to provide her patients with the best solutions for their problems.
What Can Massage Therapy Do for Me?
Massage has been in use for thousands of years; it's a safe and effective way to relieve stress. Therapeutic massage is a hands-on connection with the body to help reduce pain in your muscles, allowing you more freedom of movement.
Anyone can benefit from therapeutic massage. Whether you need stress relief, are an athlete who needs better movement in their body, or someone with stiffness and soreness from repetitive motions on the job, massage can help.
What Can I Expect?
Understanding how therapeutic massage affects your health and wellness, Dinah puts together a care plan to help you reach your health goals. A knowledgeable practitioner, she doesn't just give a light, quick massage. Treatment is geared to what your body needs for optimal health.
Working with Dr. Chris, massage therapy increases the effectiveness of your adjustment. It can also help muscles hold on to the adjustment longer. Repeat correction speeds healing and reduces pain faster.
NEW PATIENTS
Dinah is skilled in many basic and specialized massage techniques. These include

Swedish
Deep Tissue
Hot Stone
After assessing your physical condition, she may use one or more types of massage to achieve the best results.
Dinah educates patients on how whole body health can improve their lives. Everything in the body is connected; correcting an issue in one area is beneficial to all. Some benefits of massage therapy are pain relief, stress reduction, rehabilitation of sports injuries, reduced anxiety and depression, and improved relaxation.
We offer 60 minute and 90 minute massages.
60 minute: $90.00
90 minute: $135.00
We also offer a monthly massage wellness program at discounted rates.
Book Your Appointment Today
Many people now incorporate massage into their wellness routine. With so many massage types, there's one that fits your needs. Contact Life in Balance Wellness in Travelers Rest to find out more and book an appointment to get started. Massage hours are by appointment.

Massage Therapy Travelers Rest SC | (864) 610-0177