Meet the Team at Life in Balance Wellness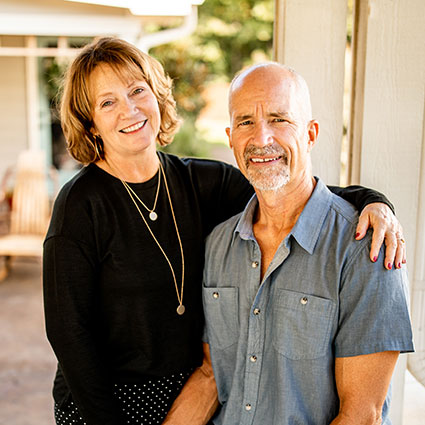 Dr. Chris Kowalik wants everyone to live healthy lives, so he takes the time to educate his patients. He looks forward to offering health and wellness classes to his community.
Discovering Chiropractic
When he graduated from high school, Dr. Chris was unsure about his future. At the time, he was working in construction, and started having trouble with his hands and arms. Over time, he experienced tingling and lost feeling in his limbs.
He expressed his concern to his father, a longtime chiropractic patient. His dad suggested he go to his chiropractor to see if he could help. Dr. Chris explains what happened this way, "When he adjusted my neck, I felt all this energy flow down to my arms and hands." At that moment, he knew what his future career would be.
An Education in Chiropractic and More
Dr. Chris attended Northwestern College of Chiropractic, graduating in 1989. While at Northwestern he had the privilege to intern with a very talented chiropractor in Australia.
The Practice Now
Like many others, Dr. Chris thought he knew it all when he got out of school. He believed he could use the same approach for every patient and get results. Thousands of patients later, he knows the importance of altering his approach or technique to fit the patient.
EXPLORE OUR SERVICES
A Change of Direction
Dinah Kowalik and Dr. Chris married in 1989. After graduation, they moved to Northern Massachusetts where he started a practice.
Meanwhile, Dinah opened a flower shop, next to his practice. She truly believed this was what she was meant to do. After a while, she began to notice how many people her husband helped through holistic health methods.
Dinah thought about attending chiropractic school, but with two small children, the changes would affect their family too much. She investigated other options and, after witnessing how well therapeutic massage worked with chiropractic, she knew that was the path for her.
Dinah attended the New Hampshire Institute of Therapeutic Arts, graduating in 1995. She is a licensed massage therapist, skilled in various massage techniques. With a thorough understanding of the body and health, she integrates what her patients need into the massage. It's not merely a choice on the menu; it's specialized for you.
An Active Lifestyle
Dr. Chris and Dinah love being outdoors. You can find them hiking, boating, horseback riding, biking and fly-fishing. Evenings, they like to find good restaurants to sample, and listen to live music. They have two adult children, one grandchild, and are currently pet parents to two dogs, Ruby and Bruschi.
We'd Love to Work With you!
Contact Life in Balance Wellness in Travelers Rest to make an appointment and start your health journey. You'll be glad you did.

Meet The Team at Life in Balance Wellness | (864) 610-0177