Functional Medicine in Travelers Rest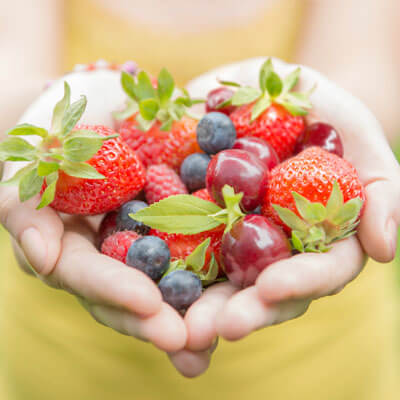 Do you have low energy, trouble losing weight and keeping it off, or do you have digestive distress or experience anxiety? Maybe you've tried medication or another type of conventional treatment but it just hasn't worked for you.
Dr. Chris Kowalik understands the feeling of hopelessness and stress these issues can cause, and he wants you to know there is hope.
Life in Balance Wellness can help you not only feel better through saliva and blood analysis and their coordinated individualized treatment plans, but also thrive! Patients who come to Dr. Chris for functional medicine treatment often suffer from the following:
At Life in Balance Wellness, we focus on getting to the root cause of an issue. That's one of the reasons why we chose to offer functional medicine. While medication has its place, it primarily serves as a bandage, only masking the issue. Our approach will identify the underlying cause and then provide an effective and natural solution.
What Is Functional Medicine?
Functional medicine uses the tales your blood chemistry tells to get to the root cause of so many health issues and complications. People have their lab work done once a year at their regular doctor, but they normally ask for minimal panels, and the various indicators are checked against an average of the rest of the population — a population in the United States that unfortunately isn't the picture of health.
Many don't realize this, but you can have blood drawn independently and ask for robust panels, and they're done at a fraction of the costs, rather than doing so through the insurance model. Such services are part of the functional medicine offerings at Life in Balance Wellness. Instead of comparing your panels to an unhealthy average population, they hold the results to a higher standard. This allows Dr. Chris to catch potential problems before they manifest and find the root cause of the symptoms that already exist.
NEW PATIENTS
What to Expect
You will be given paperwork to complete, which can be filled out online beforehand or in the office. From there you will meet with Dr. Chris for a consultation. He will ask you about your condition and your goals for care. You'll then participate in saliva or blood testing, and the results will be sent to Dr. Chris for analysis at a follow-up appointment.
These lab tests are highly effective in identifying specific problems. Dr. Chris will determine which ones you need depending on what you're presenting with.
Personalized Treatment Plans
As no two patients are alike, we provide personalized plans to get the best results possible. Your plan will include the following:
Customized dietary recommendations
Stress reduction techniques
Customized exercise program
Nutritional supplementation
Unlimited support
You Deserve to Feel Better
Functional medicine is a great complement to chiropractic and therapeutic massage. Call our Travelers Rest practice at (864) 610-0177 to learn how Dr. Chris' approach to improved health and wellness can benefit you, as it has so many others, and start your journey toward feeling better.
CONTACT US

Functional Medicine Travelers Rest, Greenville SC | (864) 610-0177